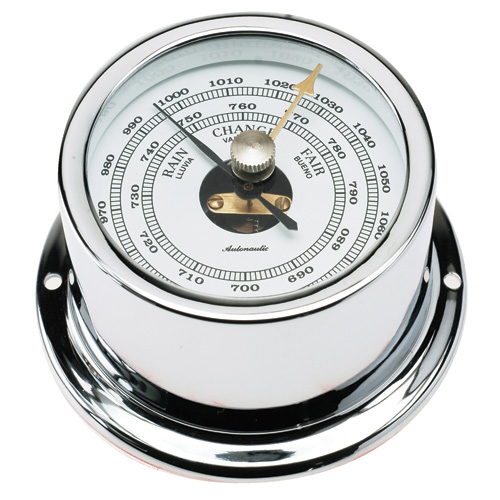 Minor 72 Barometer (Chrome Plated) White Dial
Shipping Rates
UK Shipping cost: £3.99
Europe Shipping cost: £16.54

Stock:

In Stock

Model:

B72C

Autonautic Instrumental
The Autonautic Minor 72 series of instruments are small and elegant making them suitable for navigation station on small yachts and motor vessels where space is at a premium.
This range is also suitable for crafters and makers looking for a range of small instruments that can be incorporated into their own bespoke products.
The instrument bodies are made from brass and in a range of finishes: Gold plated, chrome plated or matt black for a contemporary look.
Size:
Base: 72 mm
Dial: 50 mm
Height: 39 mm
Dimensions
Base Diameter
72mm
Dial Size
50mm
Height
39mm